SKU: 04-2000
Brand: Dragonfire Racing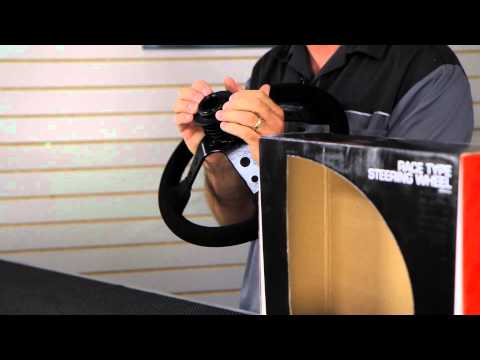 Quick Release Steering Wheel Kit Can-Am Commander 800 & 1000 DragonFire
The DragonFire Quick Release Steering Wheel Kit for your Can Am Commander 800 or 1000 offers great comfort and protection for your ride. Remove your steering wheel in seconds with the quick release mechanism, so you can get in and out with ease. Wheel removal also acts as a theft deterrent.
Quick Release Steering Wheel Kit Can-Am Commander Features:
High traction suede grip
Round 350mm wheel with 2.5" offset setting the wheel closer to you
Kit comes complete with wheel, universal billet quick release and spline adapter (spline adapter is vehicle specific)
Improved comfort, feel and control
Wheel indicator stripe
GearUp2Go's Take on DragonFire's Quick Release Steering Wheel Kit
DragonFire only makes products for the hardcore UTV rider and this steering wheel makes a great upgrade for your vehicle. It has a nice, soft grip and the quick release system lets you to take the wheel with you. You'll feel more in control with better ergonomics. Get one today!
Warning:
This product contains chemicals known to the State of California to cause cancer, birth defects, or other reproductive harm. For more information, go to
www.P65Warnings.ca.gov
.
2017 Fitments
2017 Maverick
2017 Maverick Max
2017 Commander Max
2017 Commander 800/1000
2016 Fitments
2016 Maverick
2016 Maverick Max
2016 Commander Max
2016 Commander 800/1000
2015 Fitments
2015 Maverick
2015 Maverick Max
2015 Commander Max
2015 Commander 800/1000
2014 Fitments
2014 Maverick
2014 Maverick Max
2014 Commander Max
2014 Commander 800/1000
2013 Fitments
2013 Maverick
2013 Commander 800/1000