SKU: 12377
Brand: Extreme Metal Products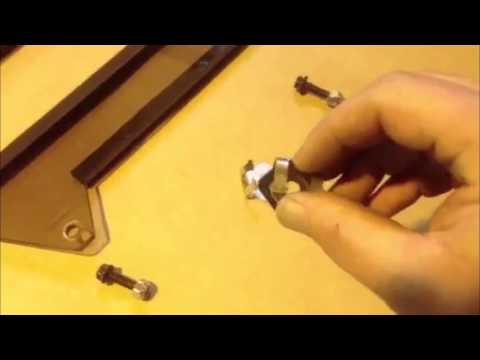 Polaris Rzr XP1000 & RZR 900 Flip Down Hard Coat Windshield
Now,you can stay warm in the morning and then flip down your windshield in the afternoon when the sun comes out on the trail.This windshield is made from 1/4" thick hard coated polycarbonate,making it scratch resistant and virtually unbreakable.The aluminum hinge will last for years,unlike other plastic hinges. "Patent Pending" Rubber Fast Straps hold the windshield up and secure it to the hood when folded down to the stainless steel catch provided.
The top section is made from tinted polycarbonate to act as sun visor.The whole windshield can easily be removed in seconds by simply removing two thumbscrews.Not to be compared to windshields made from acrylic that can easily crack or general purpose polycarbonate that can scratch.
Polaris Rzr XP1000 & RZR 900 Flip Down Hard Coat Windshield Features:
Tinted Sun Visor.
Aluminum Hinge.
1/4" Thick Hard Coated Polycarbonate.
CNC cut and formed to ensure a perfect fit.
Can easily be removed in seconds without any tools.
Patent Pending Rubber Fast Straps hold windshield up and down.
Made in Cleveland,Ohio.
Warning:
This product contains chemicals known to the State of California to cause cancer, birth defects, or other reproductive harm. For more information, go to
www.P65Warnings.ca.gov
.
2015 Fitments
2015 RZR 1000
2015 RZR 1000 4
2015 RZR 900
2015 RZR 900 XC
2015 RZR 900 4
2014 Fitments
2014 RZR XP 1000
2014 RZR XP 1000 4