SKU: 9791X
Brand: Kolpin Powersports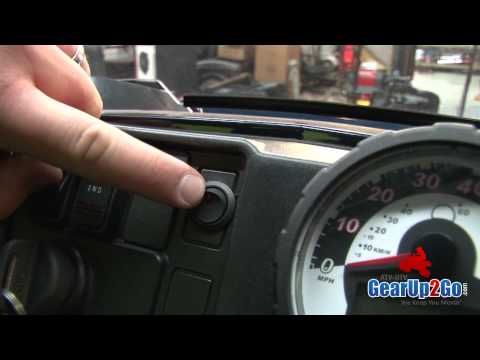 LED Dually Double Lights by Kolpin
The LED Dually Double Lights by Kolpin are an extremely versatile,four LED light array in a compact package.With 1,300 lumens of light each,these have the same output as a 50-watt MR16 halogen bulb.Pulling only 10 watts,you won't find a more efficient,compact light source.They can be used for anything from a reverse light on a truck, a handlebar light on an ATV,to a flood light on a trailer.
LED Dually Double Lights Features:
Each unit features 4 LED lights
Small 3.0" x 3.0" compact and waterproof package
Includes a plug-and-play wiring harness with switch
No warm up ..instant on/off
No hot spots,vibration or bouncing beams
100% optically clear lens
1.1 amps / 15 watts / 1,300 lumens

10-50 volt DC input
IP68 rating
Zero UV emissions
Unlimited use for trucks,ATVs,UTVs,trailers,toy haulers,RVs,boats and more
For offroad use only
Available in Double Flood or Double Spot patterns
Advantages of LED Lighting:
50,000+ hour life expectancy and very high lumens per watt
No glass lens to break or bulbs to burn out
No ballast to mount
Warning:
This product contains chemicals known to the State of California to cause cancer, birth defects, or other reproductive harm. For more information, go to
www.P65Warnings.ca.gov
.
2017 Fitments
2017 YXZ 1000
2017 Wolverine
2017 Viking
2017 Viking VI
2017 Teryx 4
2017 Rubicon 500
2017 Rincon 680
2017 Recon 250
2017 Rancher TRX 420
2017 Pioneer 1000
2017 Pioneer 1000 - 5
2017 Pioneer 700
2017 Pioneer 700 - 4
2017 Pioneer 500
2017 Outlander Max 650/850/1000
2017 Outlander Max 450/570
2017 Outlander 650/850/1000
2017 Mule SX
2017 Mule Pro-FX
2017 Mule Pro-FXT
2017 Mule Pro-DXT Diesel
2017 Mule Pro-DX Diesel
2017 Mule 4010 Trans
2017 Mule 4000/4010
2017 Maverick
2017 Maverick Max
2017 Kodiak 700
2017 Grizzly 700
2017 General 1000
2017 Foreman 500
2017 Defender
2017 Commander Max
2017 Commander 800/1000
2016 Fitments
2016 Mule 4010 Trans
2016 Mule 4000/4010
2016 Mule 600/610
2016 Maverick
2016 Maverick Max
2016 Kodiak 700
2016 KingQuad 750
2016 KingQuad 400/500
2016 Grizzly 700
2016 General 1000
2016 Gator XUV 560
2016 Gator XUV 560 S4
2016 Gator XUV 550
2016 Gator XUV 550 S4
2016 Foreman 500
2016 Defender
2016 Commander Max
2016 Commander 800/1000