SKU: 12120
Brand: Extreme Metal Products
Can-Am Maverick Rear Winch Mount (2" Receiver) by EMP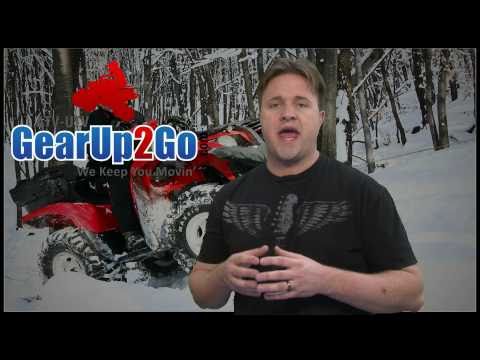 Can-Am Maverick Rear Winch Mount and 2" Receiver by EMP is just what your Maverick needs to mount a heavy-duty winch. Featuring a 2 inch receiver, this mounting bracket bolts to the rear of your Maverick without any drilling and takes up to a 4,000 pound winch.
Can-Am Maverick Rear Winch Mount
When talking winches, it's important to consider pound rating and while smaller and lighter vehicles can get away with a lesser rating, you want more capacity for your bigger Maverick UTV. EMP's Maverick Rear Winch Mount takes a winch up to 4,000 pounds. No drilling is necessary during installation, the winch mount attaches to your Maverick's rear with bolts. A great enhancement for your UTV and this winch is made in the good old USA!
Can-Am Maverick Rear Winch Mount Features:
Accepts nearly all winches 3000-4000 lbs with the bolt patterns listed below
Receiver takes a standard 2 inch hitch or hook
Two bolt patterns for the Winch plate: 6-5/8" wide x 3" deep and 4-7/8" wide x 3" deep
Laser Cut and CNC Formed insure a perfect fit
Powder Coated Black finish
Fits 2013-2015 Can-Am (Maverick, Maverick Max)
Made in Cleveland Ohio, USA
will not fit the Maverick X DS Turbo,
Warning:
This product contains chemicals known to the State of California to cause cancer, birth defects, or other reproductive harm. For more information, go to
www.P65Warnings.ca.gov
.
2018 Fitments
2018 Maverick
2018 Maverick Max
2017 Fitments
2017 Maverick
2017 Maverick Max
2016 Fitments
2016 Maverick
2016 Maverick Max
2015 Fitments
2015 Maverick
2015 Maverick Max
2014 Fitments
2014 Maverick
2014 Maverick Max
Customer Reviews
Winch Mount Review by

Ricky

the product is strong and was delivered on time. Very happy with the service (Posted on 8/5/2015)