SKU: 10912
Brand: Extreme Metal Products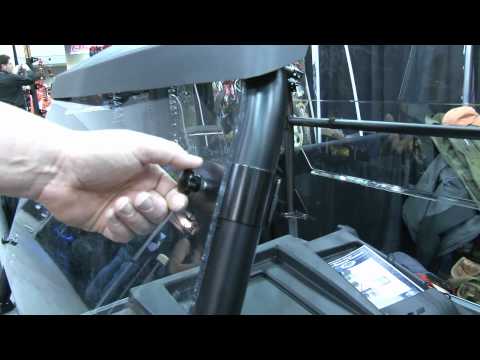 Commander and MAX "Cooter Brown" Hard Coat Full Front Windshield by EMP
The Can-Am Commander Full Windshield by EMP is Made from 1/4" thick hard coat (MR-10), this is probably the last windshield you will ever buy for your Commander. It features our "Fast Straps" so you can easily remove the windshield without any tools. Simply unhook the rubber straps. You can remove it in seconds without any tools. Rubber Straps will not scratch your cage. DOT Rated and Stamped.
Commander and MAX "Cooter Brown" Hard Coat Full Front Windshield Features:
Made from 0.250" thick MR10 polycarbonate
MR10 has abrasion/UV resistance on both sides
Easily maintained without marring or hazing
Custom bends along the top and bottom add style and strength
Includes four of EMP's Quick Connect Clamps
Complete with a rubber gasket along the bottom to protect your hood
Features an etched "EMP" logo
Made in U.S.A
Warning:
This product contains chemicals known to the State of California to cause cancer, birth defects, or other reproductive harm. For more information, go to
www.P65Warnings.ca.gov
.
2017 Fitments
2017 Commander Max
2017 Commander 800/1000
2016 Fitments
2016 Commander Max
2016 Commander 800/1000
2015 Fitments
2015 Commander Max
2015 Commander 800/1000
2014 Fitments
2014 Commander Max
2014 Commander 800/1000