Polaris RZR XP 900 Suicide Doors Package by Pro Armor
SKU:
RZRXP900PKG
Brand:
Pro Armor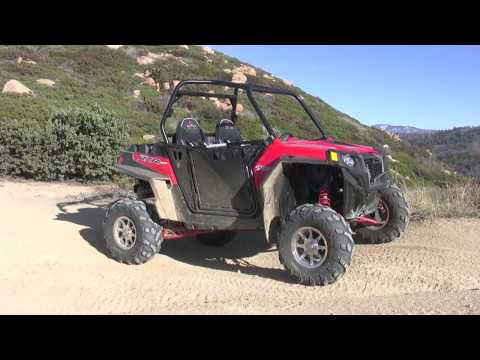 Polaris XP 900 Doors- GearUp2Go is excited to offer this exclusive Pro Armor package for your Polaris RZR XP 900! This kit includes everything you need to add doors to your vehicle, including Pro Armor's intergrated RZR slam latch and custom RZR XP 900 graphic kits for the doors. We carry RZR XP 900 graphics to match every 2011 and most 2012 RZR XP 900 design. There is nothing better to set your XP 900 a part from the rest of the crowd than to apply a set of Pro Armor doors and the coordinating graphic kit to go along with you machine.

If you've been looking for a rattle free, hassle free opening door set for your Polaris RZR XP 900 ... look no further. Pro Armor is now including intergrated slam latches with all RZR doors that are sold, a added bennifit that few door manufactures include. Pro Armor's new Suicide Doors have quickly become a must-have for RZR fanatics, with over 30% of RZR doors having Pro Armor doors on installed. With their top quality aluminum construction, they are lighter than all the competition's and will never rust and last for years.. All joints are beautifully TIG welded and the doors use three main mounting points fixing them to the base of the "A" pillar, "B" pillar and then to the frame underneath the seats. The spring latch is spring loaded and easy to use. Each of these doors is desinged by RZR side by side riders and are made in America. Pro Armro has risen to the top of the side by side food chain by understanding exactly what RZR 900 xp riders are looking for and delivering it with a higher expectation that could have ever been expected.

Polaris RZR XP 900 Suicide Doors Feature:
Fits Polaris RZR XP 900
Available in brushed aluminum or black powder-coated
All-aluminum construction to ensure strength and durability
Direct bolt-on ... easy to install with no drilling
New designed intergrated slam latches
Light weight for maximum preformance
Three-point mounting system
Positive detent spring loaded latch
Much easier exit and entry with suicide opening and state-of-the-art design
Made in U.S.A. (Califorina)

Slam Latches Feature:

Opens and closes like a car door
intergrated RZR slam latch
Comes Pre-Installed with great benefits and safety features
A great addition to an already awesome light weight door
Safety was desinged into all aspect of this slam latch

Graphic Kits Feature:

Matches factory graphics with that little bit of flare
Perfectly designed for RZR cordination- looks amazing
Available in white, red or black/orange
Ultra-thick 3M adhesive vinyl, that will last forever
UVA/UVB protected, so it will not fad, even in the hot desert sun
Makes your RZR XP 900 stand out in the crowd
Matches perfect with XP 900 side by side design
2011 Polaris RZR XP 900
2013 Polaris RZR XP 900
2012 Polaris RZR XP 900
*We are in the process of updating our fitment charts!
Please Live Chat, Email, or call 800-920-7574 for additional fitments.
I started this company from the love of manufacturing and racing like many do – In a garage, working late hours after a regular job. Although the machining that took place in the garage did not have the cool factor like many of the parts produced by Pro Armor today, I machined aerospace parts on a Bridgeport mill and old lathe. When the breaker would fry or the fuse would blow, that meant that the machines were really pumping out parts and that I should slow down a little… Manufacturing CNC parts continued to be a key role in my experiences and by 1990 I had accumulated a handful of well-known customers. By 1994 I was now supplying billet parts for GT bicycles and later that year a company would contract us for parts that would change everything. Yamaha Motor Company contacted us to develop billet accessories for their RoadStar Cruiser Motorcycle, Yamaha's most popular Cruiser bike to date. Quickly after developing parts for the RoadStar, Yamaha requested parts developed for their Raptor 660 ATV project. The Raptor 660 was a revolutionary ATV at the time and creating the accessories for this bike opened our eyes to the possibility of aftermarket accessories, and others like it in the growing market. OEM's continued to contact us to develop and manufacture their parts. We had built quite a good reputation with Yamaha, and that good reputation started traveling, and FAST. Soon we were an OEM supplier for all four large manufactures, Yamaha, Suzuki, Kawasaki and Honda. We also became a supplier to Polaris and Arctic Cat. In 2001 I took my knowledge and experience in developing and manufacturing quality accessories for the motorcycle and ATV market and decided to start my own brand, called: Pro Armor. I wanted to choose a name which portrays the durability and strength that goes into every product that Pro Armor was to produce. Pro Armor has always tested and raced the parts we develop and sell to the public. National Championships have been won almost every year since I Started Pro Armor using the same bullet proof parts which are made here. With names like Joe Byrd, Dustin Wimmer, Bill Ballance winning championships all running Pro Armor products. Racing has been an integral part of our business and continues to play a very important role in developing innovative and durable products.. It has been the steadfast commitment to developing only the very best components and making them with the utmost quality which has kept Pro Armor in the forefront of the industry. I want to thank you very much for thinking Pro Armor and believing in our brand, our quality and our commitment to you, our customer!
Pro Armor RZR door installation: It doesn't get easier than this!
7 fast and easy steps to begin riding your RZR in style:
Remove, stock seats, nets and side bar
Once all those products are removed, place door frame with no planels in the RZR door opening
Allign the rear mount of the door to the rear B pillar mounting point
Then reinstall the stock bolt into the mid mounting point
Alling the two mounting holes the doors front mount to the vehicles A pillar
Then install the doors inserts for a completed door install.
Go out and ride in a Brand new styling RZR!!