Fuel Pack Mount by Kolpin 89435
SKU:
89435
Brand:
Kolpin Powersports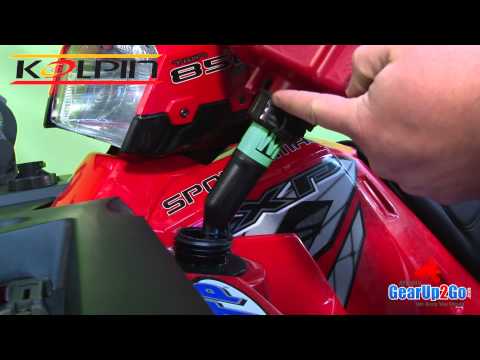 This versatile product allows for you to mount Kolpin Water and Fuel packs to any flat, drillable surface. This mount is perfect for truck beds, trailers, garage walls, RVs, campers and boats. Just spin the 1/4-turn action knob for quick and easy removal of the pack, and just as quick and secure reattachment.
This is discontinued please see this alternate product
All ATV Models
All Sport ATV Models
All UTV Models
*We are in the process of updating our fitment charts!
Please Live Chat, Email, or call 800-920-7574 for additional fitments.
Kolpin is the leader in all-terrain innovation, offering only the highest quality ATV Accessories and UTV Accessories on the market today. Kolpin ATV products and UTV products are designed for recreational ATV and UTV riders, hunters & outdoorsmen, and landowners. Kolpin has the largest selection of ATV and UTV accessories for Polaris, Yamaha, Honda, Can-Am, Kawasaki, Suzuki, John Deere and most other ATV models and UTV models. Whether you are looking for ATV storage, fuel packs, LED lights, Gun Boots, gear grips, UTV roofs, UTV windshields, rider accessories, or implements fro your ATV or UTV – Kolpin has you covered. Gearup2go.com offers the full line of Kolpin ATV accessories and UTV accessories to help you get the most out of your off-road vehicle.
Watch This Video